Benefits Of Couch Clean And Protection Tips
With a proper couch cleaning, you will get rid of bacteria and can prolong the life of your furniture. Cleaned furniture helps to improve the overall appearance and provides various health benefits. Hire Couch Cleaning Hobart services to remove the hidden dirt and allergies.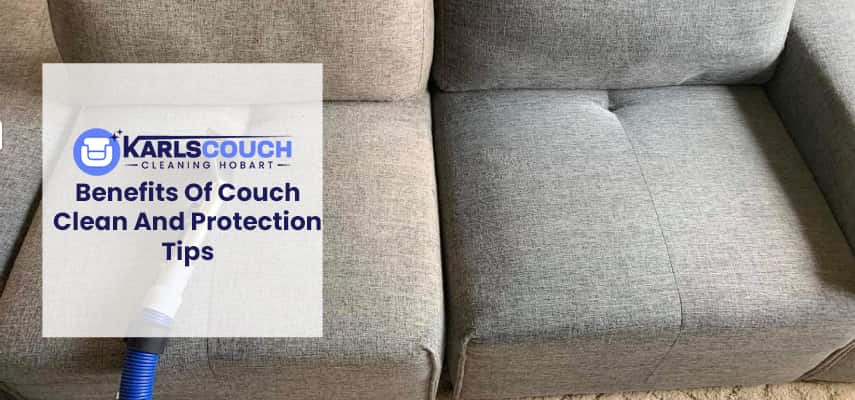 Various benefits of having your couch cleaned:
Indoor air has many more pollutants than outdoor air especially if you have kids and old people in your home. The low air quality leads to much distress so it's important to remove them as soon as possible. The pet's dander gets in the fibers of furniture. It's not possible to clean dust with a vacuum, hire Couch Clean and Protection services to clean bacteria and allergies.
When you can clean your couch professionally then there's no need to buy a new one. Pets and kids can cause dirty furniture, either from muddy shoes, food stains, or dirty paws. Professionals deep clean the couch and your furniture looks newer and you will save money.
One of the best methods of removing stains is the cleaning and sanitizing of your furniture. With Couch Clean and Protection tips, it's easy to remove stains of red wine and red sauce. After cleaning you will see cleaner furniture and you will have peace of mind.
Another benefit of couch cleaning is that it protects your expensive furniture. It's important to use a better solvent that doesn't have any negative impact on your furniture. Select the cleaning method and solvent according to the type of fabric. Use products that are safe for children and pets and don't cause allergies.
If you use professional-grade couch cleaning equipment several times a year then it can be expensive. That's why the excellent choice is a professional Couch Clean and Protection Company. Your couch needs proper attention and care and also time for cleaning. So experienced technicians are best and use proper techniques and provide you with the best service.
Tips for couch cleaning and protection
The vacuum helps to remove dust and debris from the Couch although doesn't give your couch the same look as experts offer but still removes the stains and dirt. Vacuum regularly extends the life of furniture's fabric.
Before cleaning the coach check the tag on the furniture. You will come to know the material of the coach and how to clean it without damaging it.
Mix vinegar, warm water, and vegetable soap for non-toxic solutions. This is the best solution to remove stains between expert cleanings.
Avoid oversaturation of the coach while you are cleaning it as it clears mildew and mold. Professionals know how much water you need for cleaning and they always consider mold and mildew in furniture.
Conclusion
You can't ignore Couch Clean and Protection to keep your home clean and healthy. Cleaning the couch on their own doesn't get the desired outcomes so for a better result it's important to hire professional services.